This week we joined you all to experience Day 1 of Genesis Worlds – the 100 year Metaverse. You made it through months of waiting, then counting down the final minutes before the Mining Claim NFT launch and now you're hodling tight to your claims, wondering what comes next. We promise we'll get into that! We first want to share a recap of the experience and lessons learned.
Community Reactions
The most important takeaway for us has been the reminder that the Genesis Worlds community is full of collaborative, generous, supportive, and excited people who go out of their way to help each other and cheer on our team. This community includes many of the original GAME Credits crew, who have stuck with us throughout this journey. We are grateful and can't wait to spend more time with you as we build this 100 year Metaverse! Here are some of our favorite launch day community comments from Twitter and Discord.
By far the best mint I have been in. Not 1 mint,not 2, but 3 mints !!!! in under 3 hours !!!!! 3 planets, minting their own individual mining claims, flawlessly executed. Great work by the team at @gamecredits for this amazing morning. Not surprised, knew it since AMA #1

NorthernDandD
I am officially a digital land owner @gamecredits Really excited about the future of #web3 and what will be built

AspiringNobody
Awesome mining claim #NFT launch for Genesis Worlds! Prices went from 500 $GAME to 1400+ in the snap of a finger today! Can't wait to see use cases for #Genesis token.

doukenkai
Another massive thanks to everyone at GC and the community members – was a hectic night with support and a smooth delivery from the GC team – I had such a blast!

Nectarines
This was the best NFT mint I have ever been a part of! I would ape into every NFT project if they ran like this! Instant liquidity is the best thing ever! Congrats Team on a successful Launch. I can't wait for more Claim sales. WooT WooT!

Maingloe
thank you GAME team for the hardwork! Great launch, success!! feel like we all should get together for a after launch party!!

Dr. Ripple
Seriously, in your crypto journies has anyone experienced more access, reasonableness, and all out coolness than this team exhibited?

Cryptari
Lessons Learned
We are always learning and growing and reflection helps us improve with each iteration. Let's look back on this week's launch experience and what we learned in the process.
Nexus, Treasure Planet and Neo Tokyo were about equally popular with each World Mining Claim reaching over 1000 sold within the first few minutes of availability. Many participants collected at least one of each. With sales happening so quickly, it meant folks who'd only planned for paying the floor price of 500 $GAME were at a disadvantage. We're looking at strategies to allow more individuals to participate at the beginning of launch.
While Mining Claims flew off the virtual shelves with each of the three World launches, we were pleased to observe there was no bot activity involved with purchasing. We were also grateful there were very few reports of scammers in Discord.
With the rapid pace of sales, the bonding curve rose fast enough for some participants to quickly sell back to the contract and earn a small profit. When this happens, the claims are burned, reducing the number of claims in existence and potentially lowering the price of claims.
Flippers were immediately listing Claims for sale on OpenSea. It's important to note that there's no benefit to purchasing on OpenSea, as the claims are still available for sale at https://genesis.game/mining.
A surprise incident with the Polygon bridge shortly before launch taught us all we need to have our $GAME and $MATIC ready on the Polygon/Matic Mainnet in our MetaMask long before launch! Here are some instructions for Moving GAME to Polygon to help you prepare early for the next launch. We had a direct line of communication with the Polygon team, and though we had to launch before the issue was resolved, we're grateful for their support of our project and team.
Our staff kept an eye on multiple channels during launch and Discord was clearly the most effective way to get answers and support. If you haven't joined our Discord community, here's your official invitation! World communities are already imagining the future and positioning themselves for world domination.
With a global team and audience, there's no perfect time for launch. We will experiment with scheduling for future launches to benefit people in different World locations. This next Mining Claims sale begins at 5pm EST which is an adjusted time from the 1st launch. We will also take feedback from this round of sales for future planning.
Our most common request for future launches has been to reduce the number of Mining Claim NFTs that can be purchased per transaction, in order to allow more individuals to participate at the start of launch. Our next launches will be set to allow a maximum purchase of 3 Claims per transaction.
Looking Ahead
If you've read this far, you're probably eager to find out what we have on the horizon. Let's start with our most frequently asked question – wen next? We are happy to announce that the next two Genesis Worlds Mining Claim NFTs are queued up and ready to go for launch on Tuesday, January 25th. We present to you:
Wonderland
January 25, 2022 5:00 PM EST
Follow the White Rabbit to Wonderland – the trippiest planet in the Metaverse. Eat, drink, and explore to experience all the hallucinations. Take mushroom tea with the Mad Hatter, get the giggles grinning with the Cheshire Cat, and play flamingo croquet with the Queen of Hearts, but whatever you do…don't lose your head!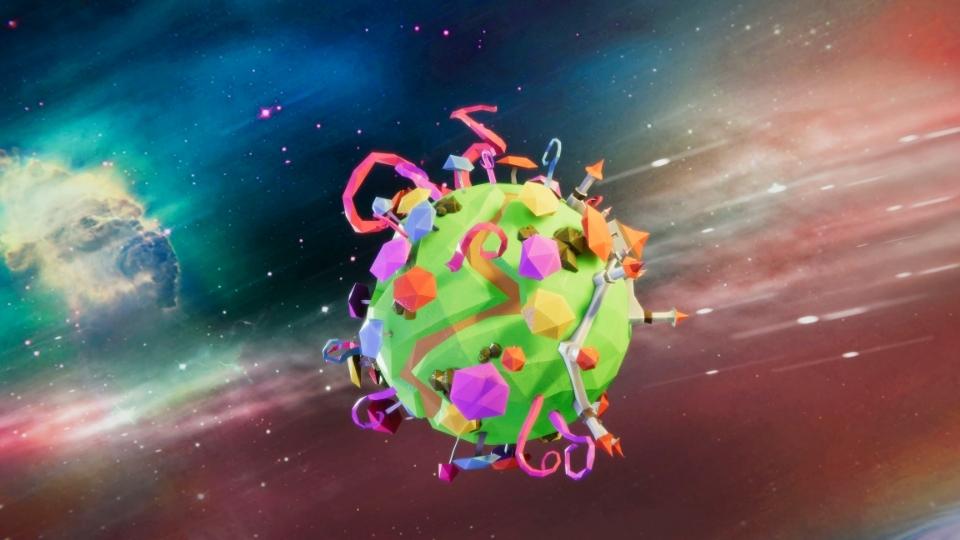 Area 51
January 25, 2022 6:00 PM EST
Where and when did the first aliens land on Earth? Is this where you go when they take you? Did they invent Blockchain? What flavor latte do aliens prefer? Are you brave enough to learn all about these Grey visitors and their plans for us?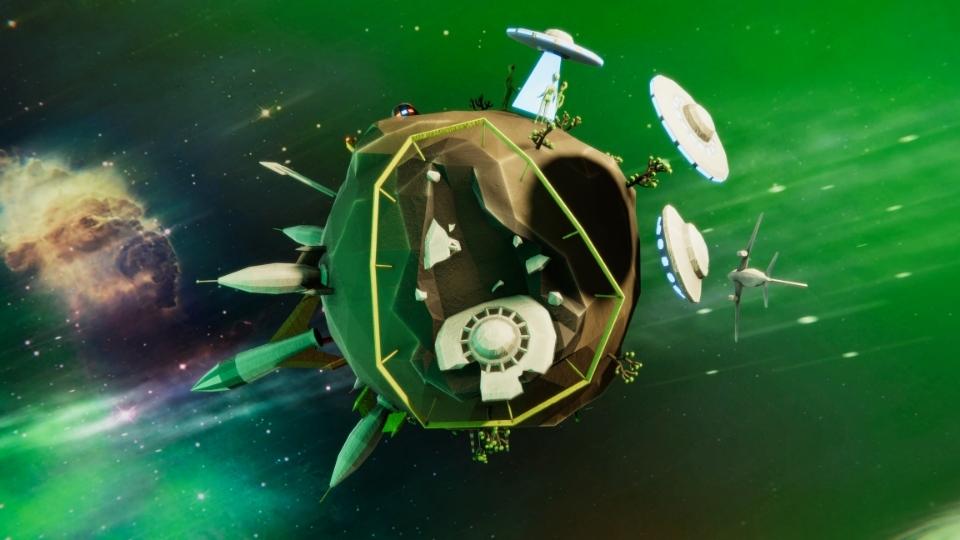 Here's what you need to know to prepare to participate in these launches:
You will need to have both $GAME and $MATIC in your MetaMask wallet on the Polygon/Matic Mainnet.
Sales happen quickly, which increases the price. For the best chance at securing a Mining Claim on the day of the sale, you may want to plan for paying 2-3x the starting price of 500 $GAME.
We will be changing the per transaction limit to 3, so more individuals have a chance to participate. There are no limits to how many transactions you can complete, but you will only be able to purchase 3 claims per transaction.
The fastest way to get questions answered during the sale is in the Discord community.
Moving Beyond
As we grow the community of gamers, artists, builders and dreamers, we look to begin the collaborative work to develop Genesis Worlds. Our team will continue to connect with the community in our Discord server, where you'll have a chance to provide feedback, share your dreams and participate in decisions that help move the project forward. We hope to see you there!