Dear friends and community, 
August was an important month at GAME Credits, where we continued to engage with and grow our community and made significant progress toward our upcoming Genesis releases. In case you missed it, we shared an insightful interview earlier this month with insider perspectives about the work we're doing. We are currently on track for three big deliverables by the end of the year.
– Genesis ERC-20 token – This is the token that will power the metaverse economy and govern the entire game. We expect it to be available on decentralized exchanges in about a month.
– Genesis World Stakes NFT sale – We expect the Genesis World NFTs to drop about a month after the token launch. After the initial launch, we'll be releasing additional world NFTs every few weeks.
– Prototype Genesis Metaverse World – We're building a prototype metaverse world that will allow the community to explore the world and gather inspiration for future development.
In keeping with tradition and our commitment to transparency on these updates, here's a look at some of the World Stakes NFT designs we're polishing up for the drop in Q4.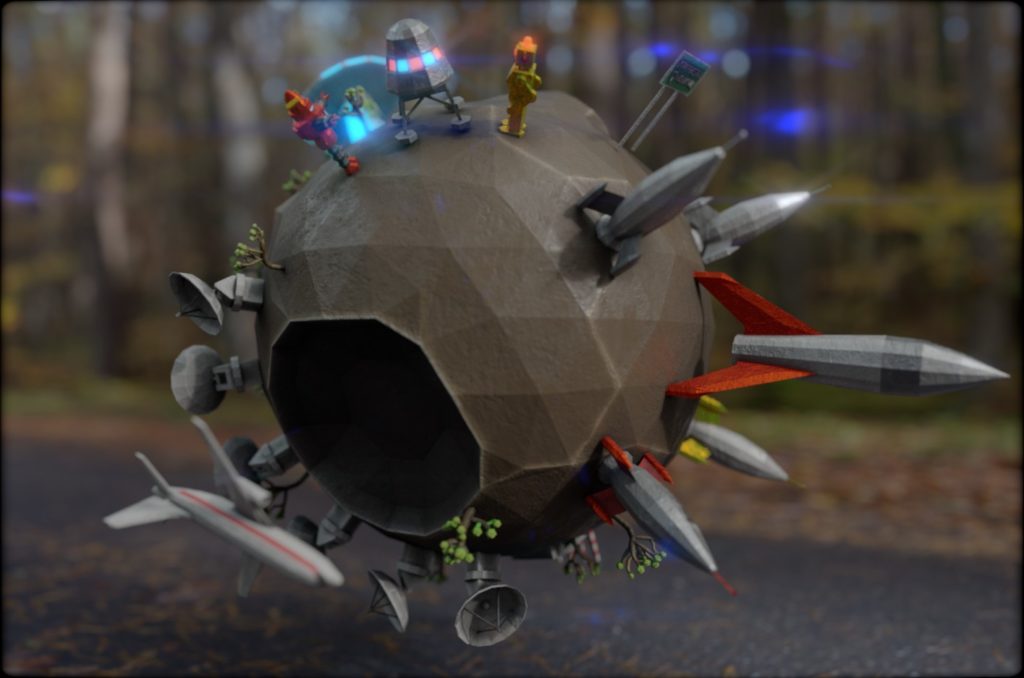 Last month we collaborated with comic book industry pro Ross A. Campbell on Pokebabes, a new collectible NFT Series. This was an opportunity to experiment with new reward concepts, including personalized artistic rewards directly from the creator. While the first drop of starter Pokebabes is nearly sold out, you can look for more drops by Ross in the coming weeks. These will encompass the original 150 pocket monster inspired Pokebabes. You can see what's currently available on his creator page and the collector reward structure at the official Pokebabes website.
Our team is working on Genesis branding and marketing and devoting significant brain power to the creative side. We are also interviewing candidates for the Senior Director of Marketing role. There are a number of exceptionally talented candidates in the mix and it's been exciting to meet with so many professionals who share our enthusiasm for putting people first and strengthening relationships with our community.
Speaking of community, we've been expanding our community engagement in a number of ways, including hosting Clubhouse rooms, exploring Twitter Spaces and expanding our outreach to Arabic Twitter and Telegram. We are testing a variety of Telegram contests to distribute $GAME prizes, and we are doing more to promote our weekly streaming sessions. Here are some ways you can connect with our team and community:
– Join us on Telegram for community discussions and contests where you can win $GAME
– Jump into our Tuesday Twitch streams @4pm EDT to watch the team play, get your questions answered and meet members of the community.
– Later this month we'll be attending the 9th Cutting Edge Games (CGC) conference. Join us on September 23, and 24th and find more details about attending the conference at cgc.one
– Thursday evenings @7pm EDT you'll find us jumping in Clubhouse rooms with our friends and partners. Follow these accounts to get notified when our team is speaking live!
Chris – @crypto-chris
Josh – @jpmorton27
Jason – @karmashark
Steve – @bitbuzz
We truly appreciate each and every one of you and we are grateful for your support, feedback, and contributions to the growing community. We'll be closing the year out with our strongest and most outward facing quarter since injecting new life into the GAME Credits brand. It's a great time to get involved as a community member or creator and stake your claim in the Genesis metaverse helping shape the direction of growth over the next several years. Thanks for collaborating!
The Team @ GAME Credits