Hello GAME Credits Community,
It's time for the monthly recap!
May 2021 was the first Nova Blitz "Up Your Game" Leaderboard tournament. We will continue the tournament for the months of June & July. On the first of each month, the Leaderboard resets. So everyone has the same chance of winning For more info on the tournament please read our previous blog
Here are the winners for the May Nova Blitz "Up Your Game" Leaderboard tournament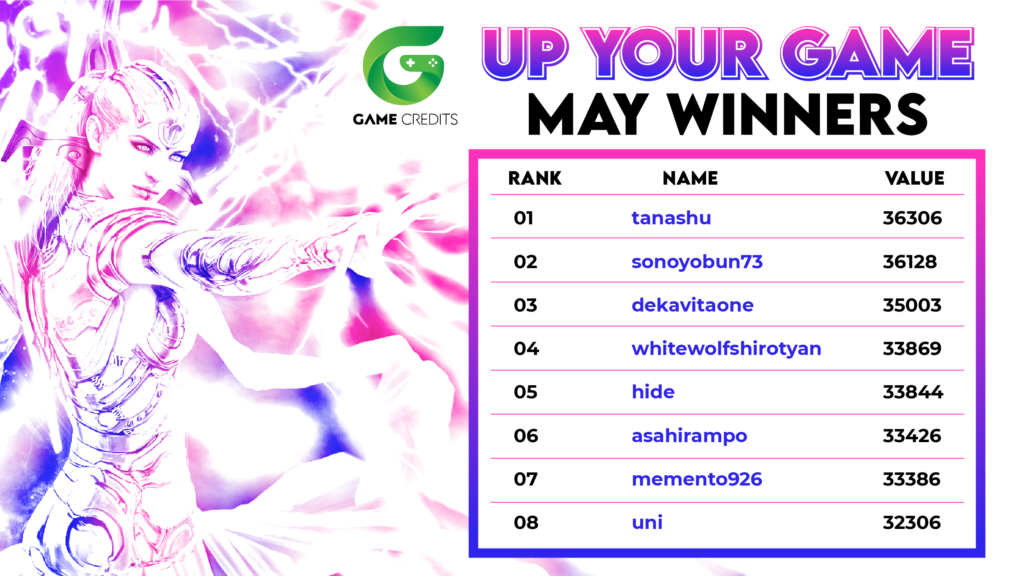 During May, we also had A TON of new signups to the GAME Credits Platform, which allows anyone to create, sell, & collect gasless NFTs with a very easy-to-use process. Here are two of the new creators:
And last but not least, did you see the unsolicited YouTube video that Crypto Plan / https://twitter.com/jntraining​ released about GAME Credits?
The GAME Credits team has been working on some big plans, and very soon we will be able to announce them. We do not believe in hyping things until they are ready to be released, but I promise you we are working very hard behind the scenes. These things take time to build out, but we believe you will be very excited!
Thank you,
The GAME Credits team