GAME Credits is excited to announce the Up Your GAME Nova Blitz 2021 Leaderboard Rewards Program.
For the month of May 2021, players who compete to top the in-game Nova Blitz Leaderboards, will win additional prizes outside of the game. Win GAME and NFT Rewards as you hone your skills and prepare for our upcoming 2021 Nova Blitz World Tour*, an international set of Tournaments, culminating in a final Grand Prize winner at the end of the year.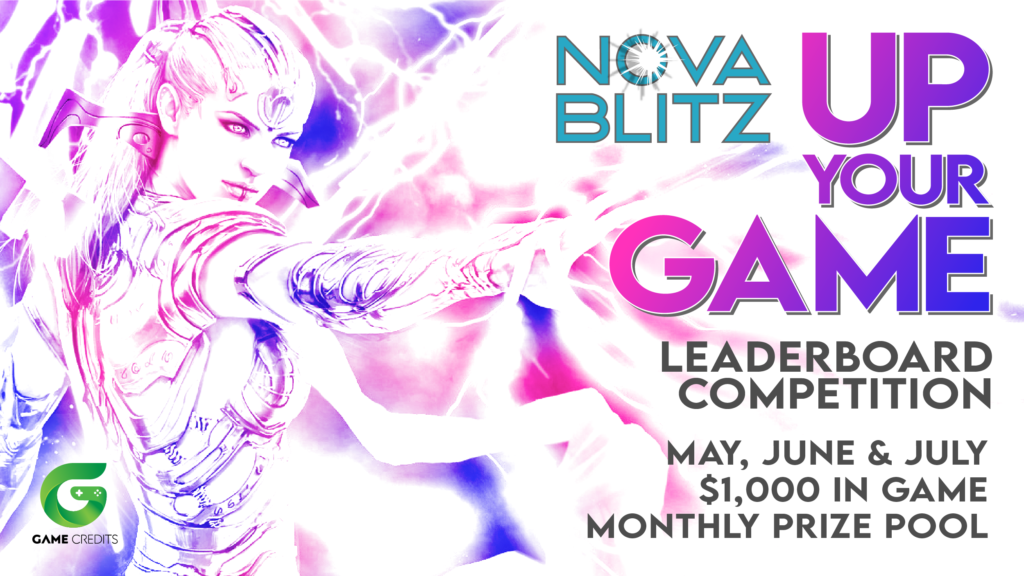 What do you need to do to win in the Leader Rewards Program?
Play, play and play some more. We will pay out $1,000 in GAME Prizes each month to the end of May, June and July Leaderboard leaders. (The leaderboard resets at the end of each month)
Leaderboard Loot per month
1st Place – $400 in GAME
2nd Place – $200 in GAME
3rd Place – $100 in GAME
4th Place – $100 in GAME
5th Place – $50 in GAME
6th Place – $50 in GAME
7th Place – $50 in GAME
8th Place – $50 in GAME