Senior Director of Marketing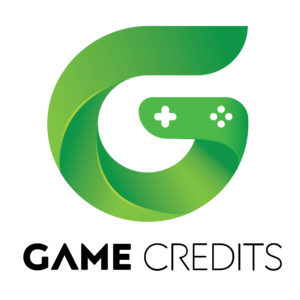 Description:
We are a small, fully-remote team with a wide range of backgrounds and perspectives. As our new Senior Director of Marketing, you will have the opportunity to influence the GAME Credits trajectory during an exciting moment in the history of the company. You will lead a team of talented professionals as we grow our audience and nurture the community that will collaboratively build a new blockchain gaming metaverse. Our investors and community are enthusiastic about high quality, effective marketing practices, and they support and amplify anything this team creates. The current marketing team includes staff responsible for community engagement and social media.
Responsibilities:
You will be responsible, either individually or through staff and contractors for the following:
Developing and executing on company, product, community engagement, and brand strategy
Establishing and implementing marketing team tools and planning processes
Establishing goals, metrics, and processes to track progress
Creating marketing content (press releases, blog updates, social media, media pitches and contributed articles) that aligns with strategy
Planning and production of thought leadership, press and partner engagement events
Working with the leadership team, product and engineering to articulate key messaging for various audiences
Supervising, developing, building a strong marketing team, including recruiting and hiring new team members as needed
Requirements:
Here are a few things we believe will lead to early wins and continued success in this role. While we don't expect any single candidate to exhibit all of these qualities, we wish to help prospective applicants visualize themselves in the role.
You have several years of experience in marketing and have worked in a variety of roles and with a variety of programs, products, experiences.
You have led small teams, enjoy being a leader and mentor, and people want to work for you.
You have exceptional English language written and verbal communication skills and are a strong storyteller and copywriter.
You understand the task-level responsibilities of most essential roles on a marketing/community/social/communications team and can evaluate and fill gaps in team knowledge and experience.
You have experience marketing in blockchain, crypto, and/or gaming. This is a very different world than traditional consumer or enterprise marketing.
You understand the competitive landscape of DeFi, NFT's, blockchain gaming and Metaverse.
You are a strategic thinker and can pull together marketing strategies and plans at all levels, from small campaigns, to critical product launches.
You have experience or strong knowledge of how to successfully build a thriving community online.
You have a positive outlook and are motivated by an ambitious future vision that includes some moving targets along the way.
You are excited about the potential for blockchain metaverse gaming, and you can't wait to build and play.
You have experience with and are good at building out the operational side of marketing – processes, tools, team structure.
You are fluent in business, marketing, and web technologies and are able to quickly learn and adopt new technologies.
Benefits
At GAME Credits, we know our individual differences make us better as a team. We encourage applicants from all backgrounds. We are fully remote and recognize the value of allowing for flexibility in scheduling, especially during the current difficulties experienced around the world. While we know this role will be challenging and will require full-time work, we're happy to accommodate team members who need flexibility. We don't mind kids and pets interrupting virtual meetings. We put our people first and can't wait to welcome you.
For US residents eligible to work in the US, we offer a full benefits package that includes:
Health insurance through Aetna with premium for employees and dependents 100% paid by the company
Direct deposit payroll
Dental, Vision, Life, AD&D, Short and Long-term disability insurance
Employee Assistance Program
Flexible Spending Accounts for Healthcare and Dependent Care
Submit your resume below or apply on Workable for priority consideration.