Dear GAME Credits friends and community,
The GAME Credits team has been heads down working on new technology, platform improvements and creating a new vision for the future. We are so grateful for your support, feedback and patience during the roller coaster ride the industry has been through in 2021.
We've built a strong team with a wide range of professional experience and we're setting the stage for near term and long term projects we can't wait to share with the community. These are the values that drive our decisions and help us become better at meeting and exceeding expectations.
Community – It's vital we engage with and listen to our community and nurture relationships with the groups and individuals who help make us better every day. Our future vision includes growing this community and providing new opportunities for engagement and participation in governance.
Transparency – We know we have work to do to better communicate our priorities, works in progress and future direction. We appreciate community feedback that pushes us to do better and to communicate our efforts, even when we know we can never please everyone. We will be more open and transparent.
Utility – We continue to prioritize utility of the GAME token and the blockchain technologies we develop. We will not hype the token as a financial vehicle. Our motivation will always be to build blockchain solutions that provide utility for the GAME token.
Flexibility – Things move quickly in the blockchain space. We strive to remain flexible in order to take advantage of opportunities that play to our strengths. We research and test and iterate with the humility to know when it's time to let go of something we may love, but may not be the best solution for our community.
So what does this mean for our future? Throughout our internal conversations about our vision for the future, a few priorities have consistently risen to the top. We'll be updating the website and drafting a new white paper to support the vision.
Here's what we're focusing on for the rest of 2021:
Game Credits Platform
We continue to build and release new features and improvements to the platform. We're thankful for the help of the community in finding and reporting all the bugs and issues that our dev team has fixed over the last couple of months.
We're putting gaming back in GAME – To drive more content on the platform, we're spending more time engaging with gamers, gaming streamers, esports teams, creators and fandoms to offer game-centric NFTs with metaverse utility.
To deliver those gaming NFTs, we've built a brand new bonded NFT solution we think creators and GAME token holders will love.
Game Credits Metaverse
This is our happy place. It's the project that inspires our team the most. We're a team of creative, innovative, silly and humble technologists with big dreams for the future. Because of this, the Game Credits Metaverse is now our #1 priority, and you'll be hearing a LOT more from us on it.
Over the coming weeks you'll see some of our artist-conceptualized worlds, which we'll be releasing as NFTs with future metaverse utility. Here's a taste of what's to come. Our hope is that this art will inspire you to dream up and create your own worlds.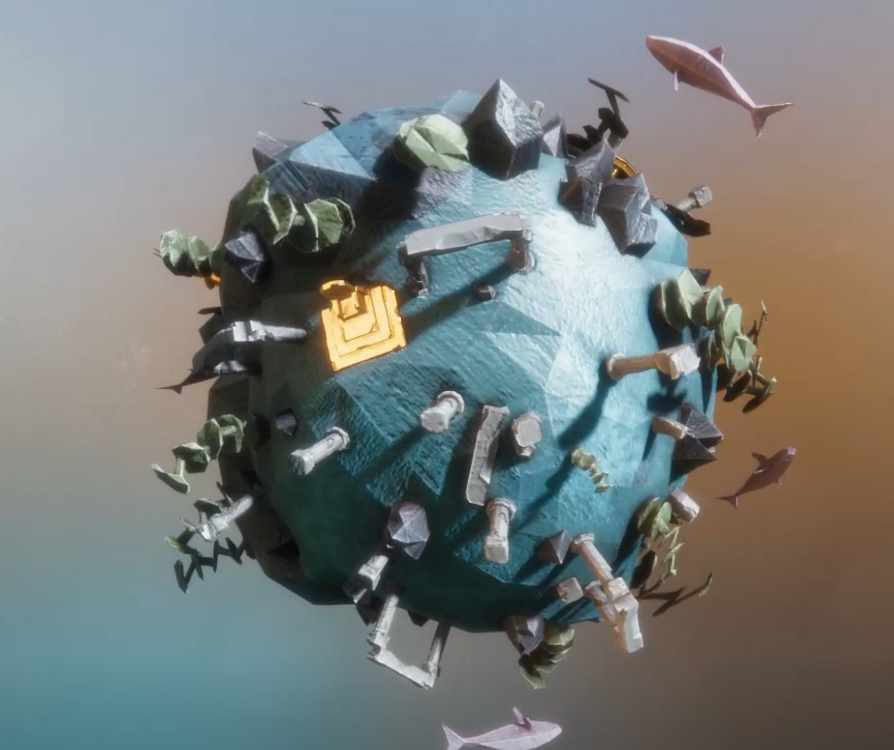 What does this mean for Nova Blitz? We'll continue to support the existing Steam game. However, the mobile launch is no longer on our list of priorities this year. We'll reconsider mobile for Nova Blitz next year.
This is an incredibly diverse community consisting of digital artists, Nova Blitz players and fans, GAME token holders, gamers, blockchain enthusiasts and NFT collectors, all with a variety of interests, priorities and expectations. We appreciate your support and look forward to learning and growing together!
With gratitude,
The Team @ GAME Credits