We have been listening to the comments and requests from the community and have heard you!   Today we are releasing new Artist Features to the GAME Credits Foundry based on your feedback!  With these new features, Creators can craft and sell NFTs, completely gas-free, in just a matter of minutes.

In 2020, we released our beta version of the GAME Credits Foundry, one of the first platforms allowing Creators to make NFTs on the Matic blockchain.  Since the launch, we have been working closely with all types of creators to develop additional functionalities that will make the Foundry the perfect minting tool for everyone.  Whether you are a visual artist, musician, game developer or other creators, the Foundry now provides an easy-to-use option for you to mint and sell your creations as NFTs. 
With the new features, creators can now:
Sign up and create a customized creator page without incurring gas fees.
Create and sell NFTs without paying gas.
Mint NFTs in a variety of aspect ratios and file formats including: JPEGs, PNGs, GIFs, and MP4s.
Upload files up to 50 MB in size.
Include content with their NFTs that can only be unlocked after purchase.
Sidechain Creators
Creators now have two options when creating their accounts on the GAME Credits Platform.
Low Cost Option for Creators
If you want to design and sell NFT's on our platform with our eco-friendly solution, and zero gas fees, then this is the option for you.
DeFi Rewards Option for Creators
GAME Credits offers extensive weekly rewards to both creators and creator supporters through our rewards portal. The rewards portal is run through smart contracts on Ethereum, so while the gas costs may be high, if user support is also high, the weekly payout can be very good.
Creators can offer incentives through contests and loyalty points for buying NFT's to help drive additional users to stake their GAME on themsupport for their Creator.
Example: Since June 2020, Nova Blitz has earned over one million GAME Credits in rewards.
All New NFT Minting Options
With our new features, the sky is the limit on the types of NFTs a creator can craft and sell in just a matter of minutes without incurring any gas fees. Whether it's a static image or an animated piece with sound, you can now mint it on the GAME Credits Foundry! The Foundry now supports files up to 50 MB in a wide variety of file types including: JPEGs, PNGs, GIFs, and MP4s. Best of all, the entire process of minting an NFT on the Foundry takes only a few minutes.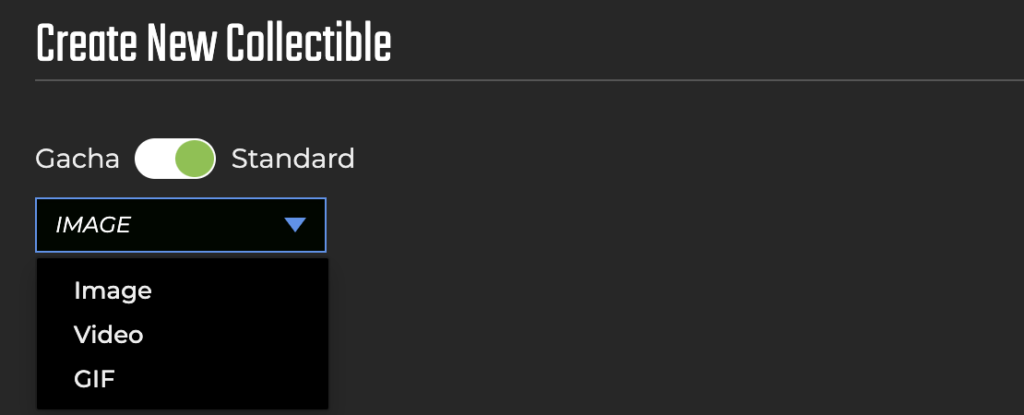 Unlockable Content
Want to give the purchaser of your NFT access to a 3D model they can use in a blockchain metaverse? How about the ability to download the audio file used to make your NFT? Or maybe it's a high-resolution version of the image you want to make available to the purchaser for printing. Whatever it is, it is now achievable with unlockable content. Unlockable content gives the creator the ability to attach a file of any format to their NFT that can only be downloaded once the NFT is purchased. With unlockable content, there are virtually limitless possibilities to how NFTs can be used as a means of providing purchasers with all kinds of digital content tailored for virtually any use case.

This is just the beginning.  We will constantly be adding new features and updates to make this the most convenient way to design and sell your own custom NFTs.