It has been a busy month for us at GAME Credits and we are excited to show off what we've been working on.. A lot of the features we worked on were based on feedback we received from all of you in the community.
The development team has been super busy in March.

For Nova Blitz, we have been working through a number of issues from Apple that have become much more strict since in recent years. This caused a three month delay in development to resolve these issues, as they were very significant, but that is now behind us and we have a few more issues to work through on the company side so that Apple will approve our posting of the app.
We have begun streamlining our effort to get our v1.0 of the Unity SDK complete, and have the key design pieces ready and now need to incorporate it into Nova Blitz.
For the GAME Credits website, we've finished up our work and testing on the new features for the foundry that add more functionality for creators to create NFT's on the polygon network and soon be available for buying and selling on open sea.
We've brought on several new developers to the team that have a wealth of blockchain experience. Our team has steadily grown since last July when we launched our ERC 20 token and hope to continue to grow in the near future.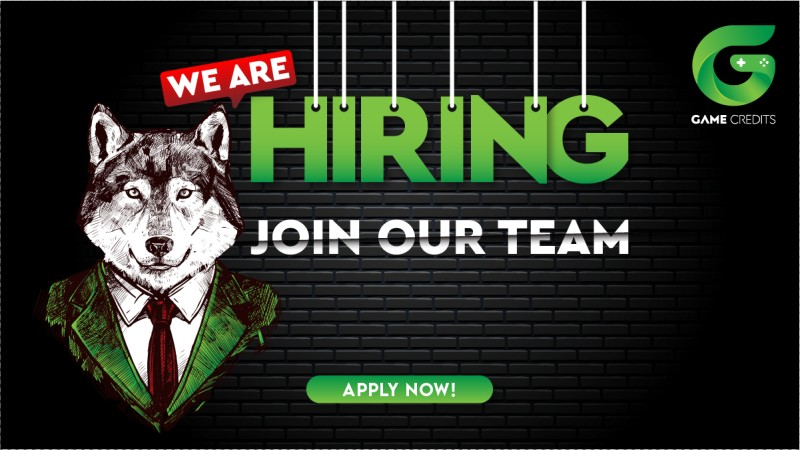 GAME Credits is hiring across many departments, which can be found on our new Careers page. Some of the open positions are Dev Lead/Scrum Master, Community Managers, Art Director and more.
March also saw the first of the GAME Credits / Splinterlands LIVE tournaments. We want to thank everyone from GAME Credits and Splnterlands who made this a great success.
Along with the tournament we released the first Splinterlands Sketch NFT, Qid Yuff, Splinterlands Summoner on the GAME Platform.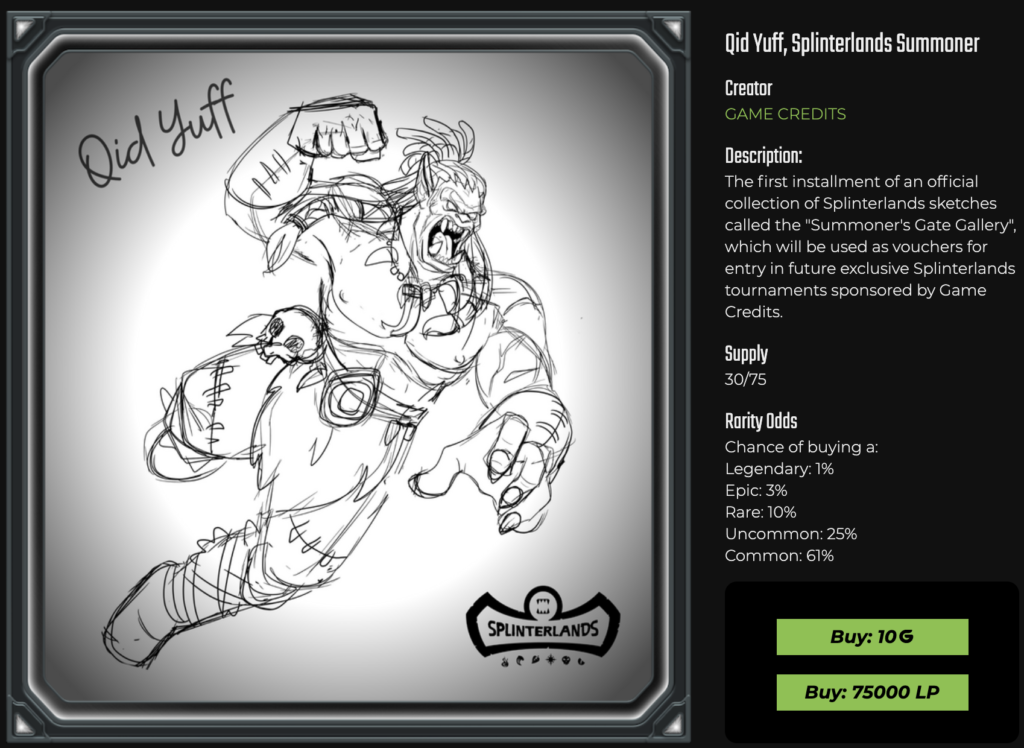 April is gearing up to have a few more announcements including some Platform updates, some Nova Blitz community events and a few more things we are very excited about!