The blockchain industry has been on a rollercoaster of a ride over the past few years, and while many others have folded, the GameCredits brand has proved its resilience. Since its inception in 2014, GC has stood by and for its gamers — and will continue to do so for many years to come. Today we are excited to announce a new partnership that we hope will bring GameCredits to an even higher level in both the blockchain and gaming communities.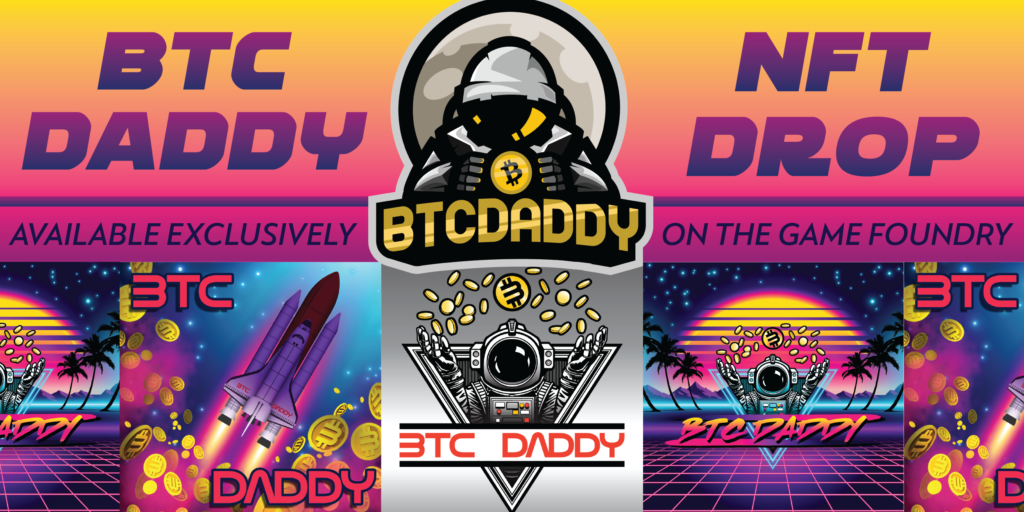 With the power of Matic, GC has brought gasless fees to the players with the GAME Foundry, a robust creation tool that allows Developers, Gamers, Streamers, Creative Artists, and all others, the ability to make their own custom digital items known as non-fungible tokens (NFTs).
We like to think of GAME Foundry as a digital creator's dream workshop, and are proud to begin our Champions series with btcdaddy as our initial partner. As a League of Legends streamer, btcdaddy made the early jump from the failed Mixer project to Twitch before the global shutoff that turned a corner for the industry.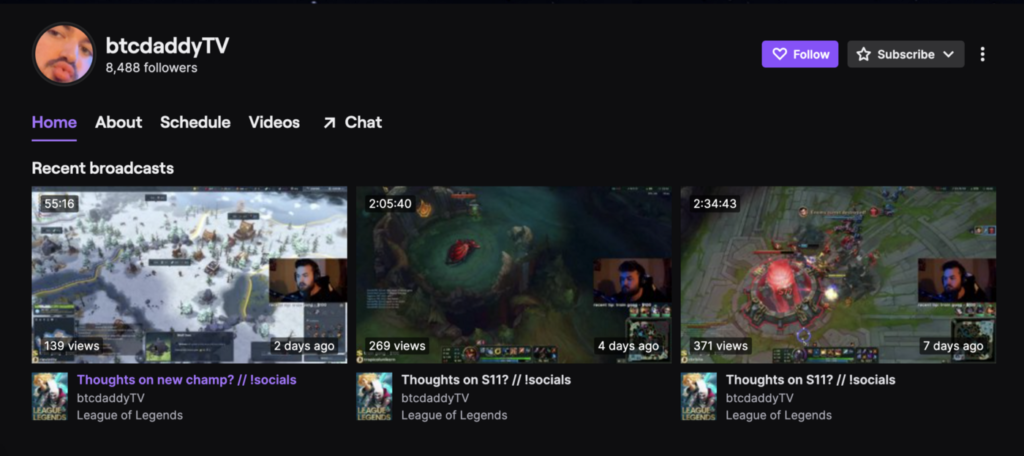 His early insights into Bitcoin and other crypto have been the precipice of his persona. As many Cryptonians, btcdaddy feels most comfortable on a rocketship to the moon as the bitcoin bullrun ensues, which is what gave the GC art team the inspiration for the first Champion's NFTs minted especially for btcdaddy.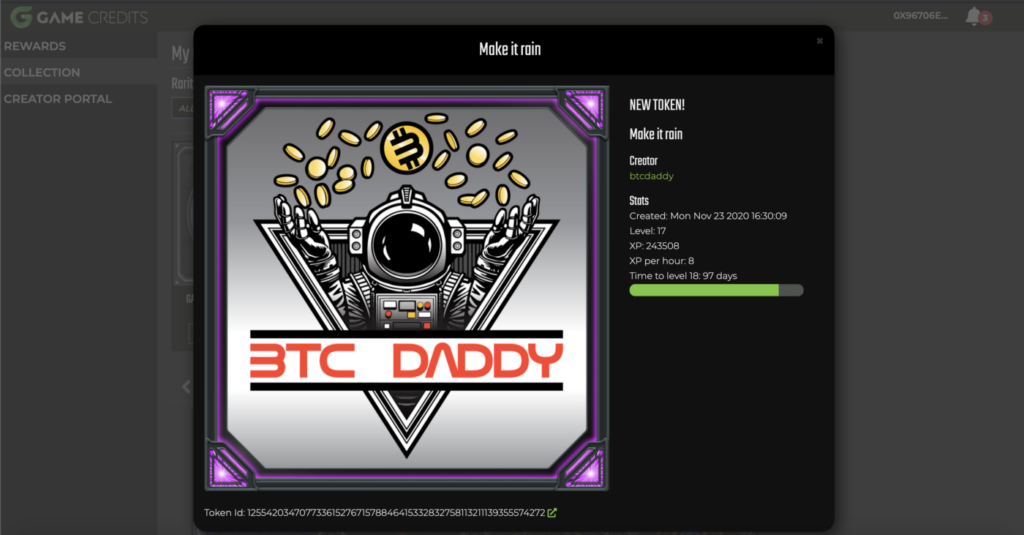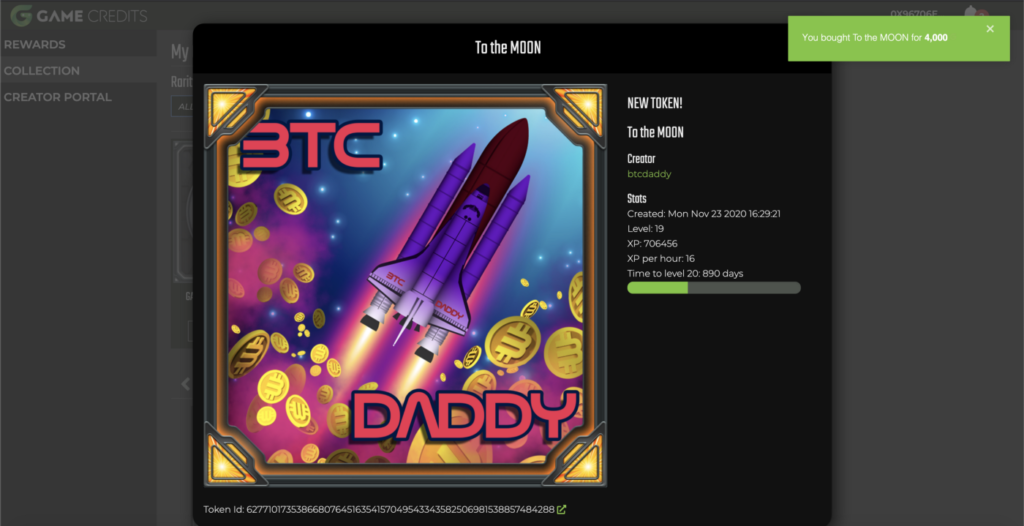 Wondering how you can pick these digital collectibles up? Head over to app.gamecredits.org and sign in with MetaMask. Grab some GAME on one of the many exchanges (Bittrex, Uniswap, BitBay, Hotbit) and deposit into the dapp. It's that simple!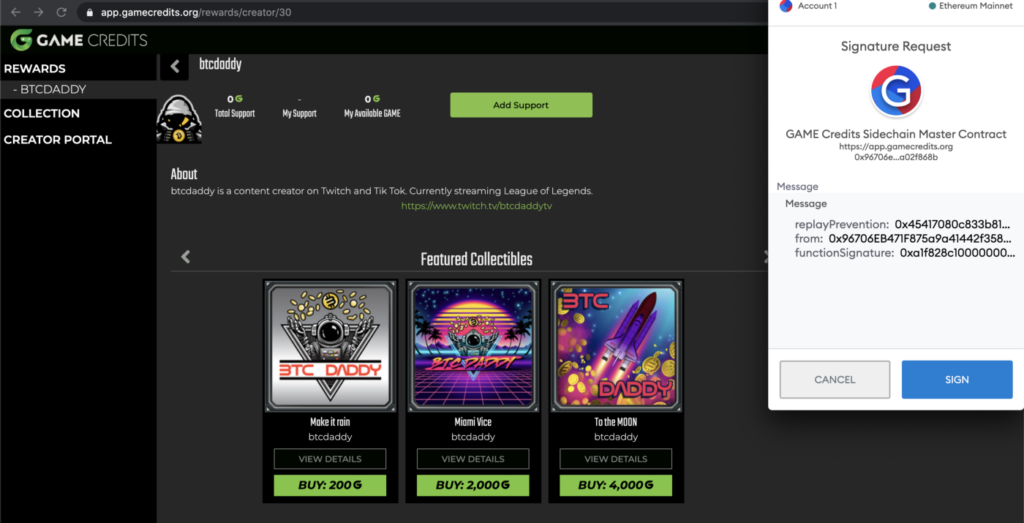 We're ultimately excited to be kicking off our Champions series with btcdaddy whose audience is notorious for being massive crypto fans. For more information about giveaways throughout the series be sure to follow & subscribe to GameCredits and btcdaddy on Twitter & Twitch.
For more information about GAME Foundry, click here –https://app.gamecredits.org/